The Best Laptops for Engineering Students and Engineers (2016)
Selecting the Best Laptop for Engineering Students
Laptops for engineering students and graduates should be fast, efficient, and versatile!
As if going into an engineering school is already not difficult enough, you have to hold up with the burning load of technological and creative requirements every day. I only had a desktop when I first joined the college to study mechanical engineering. I thought it would be enough — but, boy oh boy, it was not. I had to stay up late in college to finish the reports, do the drawings, then submit them the same day. I had to go through the phase of picking a computer that was portable, met all my requirements and also gave me some sense of entertainment. With my friends to guide me and a little help from Google, I managed to pick some good ones.
These days, so many laptops are overrated that it's easy to make mistakes on this expensive investment. Computers and gadgets are expensive. For engineering students, they're even more expensive. In this article, you'll get:
The most important requirements you should be considering when purchasing your laptop
My top five picks for laptops
A long list of other recommendations alongside my top five.
If I had purchased my laptop based strictly on price and not focused on any other features, I would have made a huge mistake in purchasing a gadget that was going to be with me for at least four years. Below, the article should help you avoid that kind of fate. Good luck!
If you would rather jump straight to my top five laptop choices.
Which Engineering division is your laptop search for?
What Engineering Field Do You Belong To?
18% Civil
34% Mechanical
10% Electrical
6% Electronics (including Communications)
13% Computer/Software
7% Aeronatical
1% Marine
1% Agricultural
0% Refrigeration and Air-Conditioning
11% Others
32403 people have voted in this poll.
Laptop Requirements for Engineering
Below, learn about all the crucial details to consider when purchasing your laptop. There are some requirements specific to those in the engineering field that other students or laptop users may not need as much. This section will cover:
CPU processor speed
Hard-disk drive memory
RAM
Connectivity
Screen size
Dedicated video cards
Operating system
Your CPU is crucial if you're an engineering student. Whenever we run AutoCAD, it has to pile up its huge database and present us with a virtual workspace for our work. So, if your CPU speed is not adequate, you will have to wait for a long time for the software to just boot. Talk about the time for crafting your work alone. Sounds familiar? Don't let that happen in your new laptop and make sure that you have a fast enough CPU.
Some programs that are CPU exhaustive:
Simulation software including ANSYS and Excel
Games that are highly dependent on faster frame rates
Matlab
2. Large Hard-Disk Drive Memory
You'll need adequate memory and storage for everything, including CAD software like AutoCAD, Catia, ANSYS, Solidworks, and your designs drawn on it — then saving those designs, a place for saving 500 of your favorite songs, all your games, and everything else. You need storage for it all. Also, before you ask, yes we are talking Olympic-sized! Try to go to 500GB or more for the best value.
Just how much RAM is required? You'll need enough to make sure that your laptop can actually store and run what the fast processor is trying to run. A large RAM is to go in sync with the fast processor speed. The most-recommended capacity is 8 GB, although 12 GB and 16 GB are also preferred. However, it is better to have a good graphics adapter than a huge amount of RAM.
4. Connectivity
You'll need Wi-Fi at the very least (there is no world without the Internet), and it would be best if there is a Bluetooth function as well. This will make sharing your design works easier and also save time and money for flash drives.
On the Ethernet, my rig has a Gigabit LAN, and I must add that my experience has been exhilarating but this is not necessary, just a nice perk. Just about any Ethernet port should work fine. A wireless LAN 802.11 a/b/g/n and Bluetooth v4.0 yields a decent connectivity, and you should find it with ease with almost any recently launched workstation.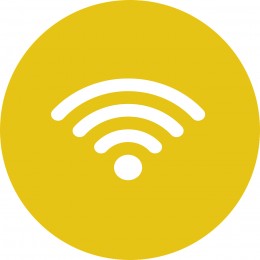 Optical drives are a good addition, but these days they just tend to act more or less as a fashion accessory to flaunt rather than any real use. So, if you see a decent purchase meeting all your needs but notice that it lacks an optical drive, then you should definitely consider it. Losing the drive also makes your laptop lighter and more portable.
The display size is actually not a major requirement when it comes to laptops for engineering students. A 14 or 15-inch laptop is perfectly adequate — these sizes are good to go for designs and drawing-related works. However, that doesn't mean that a larger screen size is a bad thing. Just keep in mind your portability needs. A 17.3-inch screen is also not as portable as a 15-inch, but it might have more options and a bigger area for displaying your works.
While display sizes are not as crucial, the screen resolution is important. A higher screen resolution will allow more area for multiple windows. 1920×1080 pixels is the most recommended because it is the 1080p true HD quality. Laptops, videos, and movies these days are coming in 3k, 4k quality. So, 2k is the bare minimum.
6. Dedicated Video Cards
Work environments like CAD, MATLAB, and Solid Works are used for 3D environment applications and video-rendering. These applications and other similar ones require a dedicated video card, because the in-built adapters are unable to meet the video processing needs. Going with a 2GB DDR3 Graphics card will be enough for almost all environments. However, if you consider high-end gaming a priority, then I would look into a DDR5 graphics card like the NVidia GTX series.
Finally the operating system, or OS. Now, it comes down to whether you have a Mac or a Windows laptop. Of course, Mac devices are stunningly well-crafted, and their build quality is superb along with their displays. However, when it comes to the workstation for your actual work, all the environments are mostly only native to Windows.
You can still use a Mac, but using parallels can be taxing and sometimes downright bothersome. You'll need to put the extra effort in finding your way around one, for starters. Even high-end games run better in the Windows. So, these are all things to keep in mind if you're looking for a laptop for mainstream engineering purposes. I would suggest going for a Windows laptop for all its advantages, alongside the lower price tag.
A laptop fit for engineers should have:
6-8GB of RAM
At least 500GB of hard drive (SSD is better)
Screen resolution of no less than 1600 × 900 pixels
Intel i5 CPU or better
Dedicated Graphics card
Look for laptops with above specs, or see my personal choices below. If you decide to purchase a computer, the above specs will be enough to make an informed decision.
The Best Laptops for Engineering Students: My Top Choices
Thanks to my college experience, I have had my fair share of laptops and I would recommend these if you are hard pressed on deciding. Below, I have put together a list of my top choices for engineering laptops.
1. HP Envy 15 with 4K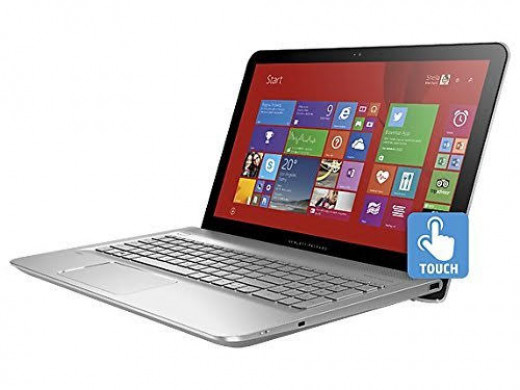 Introduction: This new 2016 model of the HP Envy 15 ($900 for the base model) was released this first week of February, and comes with a responsive touchscreen display monitor and is coupled with a 2k screen. Its 6th-Gen Intel i7 processor is coupled with at least 16 GB of RAM — which is a super sweet deal.
Configurations: There are eight configurations available, with a minimum RAM of 8GB RAM and a maximum of 16GB. Hard disk sizes can be custom-configured from 120 GB to 1000 GB. The best recommended configuration is 500GB SSD + 8GB RAM. If the hard disk capacity seems low, go for 1000 GB, but do not opt for 16 GB of RAM. 8GB is perfectly adequate and more than enough for your needs. Even if your budget is high, the extra money can be used to buy a portable hard drive later.
Graphics and display: The graphics card this laptop comes with is the NVIDIA 950M, which is equipped with 4GB Maxwell graphics that provides smooth graphics, rendering truly HD quality. Also, bonus: the 4k display quality complements the subwoofer speakers that it has, making it a perfect dorm room companion for watching movies and playing other games during your free time.
Operating System: Windows 10 64-bit
2. Lenovo Y50 Touch
Introduction: The Y50 Touch is a mid-range, lightweight laptop that has become so popular worldwide that Lenovo has released different versions even in Asia and India. Otherwise, the manufacturers normally don't provide the same US and Asian model name for a similar configuration. This is one of the reasons why one of my colleagues was able to bag one for a very good deal.
Includes: The dedicated 2GB graphics card powered by NVIDIA GeForce 860M and a hybrid SSD drive form a powerful combination for a gaming laptop for engineering students. As such, the laptop is reasonably priced for a gaming laptop.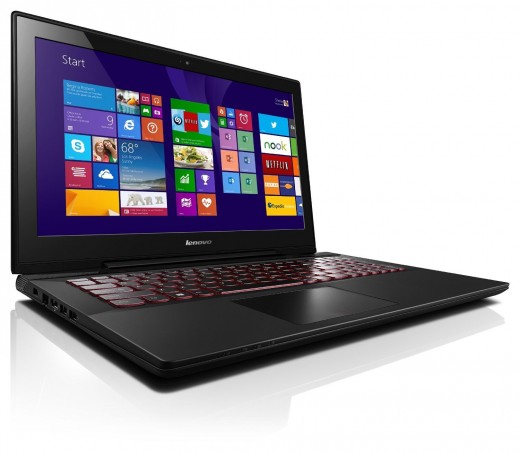 Has a touchscreen: The Lenovo Y50 Touch ($1200 for the base model) is a fairly well-rounded in gaming laptops range, alongside that it includes a feature other brands have yet to provide us with — the touchscreen. We may not have any use of the touchscreen display while playing games, but we sure want it when the OS we are running is the Windows 8 (or Windows 10).
Why Lenovo Y50 is an "all-rounder": It includes:
a. A backlit keyboard with a stylish red/black combo design. Have late night assignments? Need to finish up the report by tomorrow morning? Check.
b. It comes with 1TB of storage: Have hundreds of movie and music backups? Like to play games that span Giga Bytes? Check.
c. A 1920 x 1080 pixel resolution: Need to run two or more programs side by side? With such large screen resolution and an impressive 15.6" display size, you can run four programs stacked top and bottom, side-by-side in a single desktop mode.
Battery Life of Lenovo Y50 Touch
Furthermore, in the CNET test, the laptop ran for a full 4 hours and 16 minutes with full brightness and 1080p playback, while being connected to the Internet. However, the minimalist display may not satisfy your viewing needs when looked at from an off-angle. The specs are highly compatible for running engineering and simulation software like SolidWorks and SolidEdge with excellent graphics rendering. The Y50 has a balanced profile if you are looking for an engineering laptop that provides a good equilibrium between price, display, graphics, and gaming needs.
3. Toshiba Satellite S55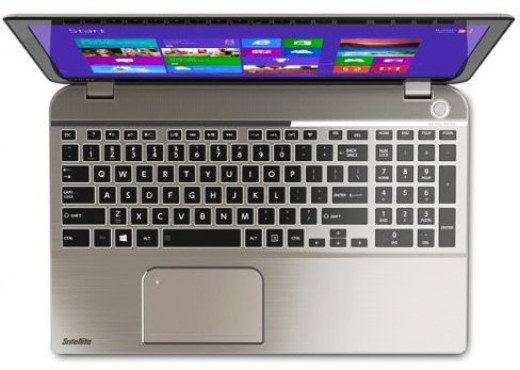 Introduction: The Toshiba S55 version (starting $949) is more customizable than any version of an engineering laptop on the market at this moment and is a great contender as a laptop for engineering students 2016.
RAM capacities: You can choose from 4-5 different capacities of RAM and hard disk size. The hard disk is that permanent magnetic disk attached which stores your secondary data including music, movies, programs, software. RAM is the primary memory. The more RAM a computer has, the more data it can "cache" at a single time. So if you're someone who spends a lot of time in AutoCAD and ANSYS, having bigger RAM will ultimately pay off.
Toshiba P50:
Is a touchscreen laptop.
Has a decent battery life, motherboard, and graphics specs.
Comes with NVIDIA GeForce GTX950M graphics processor
Runs Windows 10 Full version
Best Recommended Specification: 12GB RAM and 1TB of HDD
4. Dell XPS15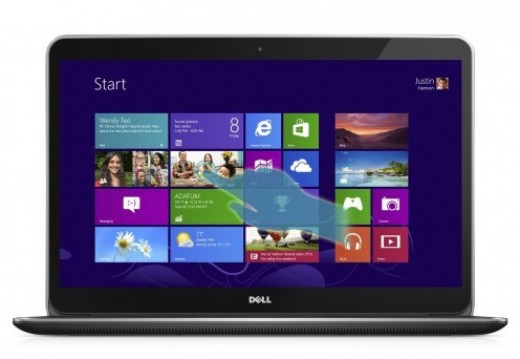 Introduction: Dell XPS 15 is an 8949sLV model high-performance, gaming, and multimedia laptop. It is the latest in terms of display quality and display guarantee. It is hard to let a 3840 X 2160 pixel density, true 4k HD monitor go when it comes in a light body measuring just around 4 lbs at its heaviest.
Specs:
Windows 8.1 Pro
3K HD Resolution up to 3200 x 1800
8GB DDR4 RAM
4th Generation Intel i7 CPU with speed up to 3 GHz
512 GB of SSD Drive
Pros:
The SSD drive is huge at 512 GB. It has faster boot times, faster graphics rendering times, and is just a smooth user experience overall.
The 15.6″ screen with 4k resolution fits one AutoCAD window with another Ms-Excel window side-by-side in full dimensions. No more going back and forth.
There are 8 hours of battery life, even with dedicated graphics from NVIDIA GeForce GT 960M display adapter on top of the integrated Intel HD Graphics.
Bluetooth 4.1 with dual-band Wifi support and Miracast
6-in-1 Multi card reader, security lock hatch and a sleek backlit keyboard
Comes with Signature Edition by Microsoft
Other Laptop Recommendations
Here are a couple more solid recommendations that are known to be reliable and specs-compliant for those in the engineering field.
The MSI GP70. This laptop comes with a 1TB hard drive, and delivers all your engineering software needs. The graphics card is powered by Nvidia and is a 2GB 940M GeForce capable of a vivid and smooth graphics-rendering experience. This is also a recommended laptop for engineering students in the UK.
HP Pavilion P073TX. This one is more budget friendly. So, if you are tight-pressed on your budget, then you might want to check out the Pavilion P073TX. For a decent price, this workstation has got all the right grooves and specs needed for a lag-free and snappy performance. The 4th gen i7 processor with turbo boost adds icing to the cake along with the NVIDIA GT 840M graphics.